Welcome to 63056.info, your local resource for news and information for Zip Code 63056
The zip code 63056 is located in county Missouri. There are approximately 2,002 people living in zip code 63056. They make up households. The average income per household in the 63056 zip code is $43,938. The median age of the residents is 42 years old (which is 42 years old for males and 43 years old for females). For more statistics See 63056 Zip Code Information
Here's What In Zip Code 63056
Here's What In Zip Code 63056
Real Estate For Sale in 63056 Zip Code
4975 Hwy 185
$189,900
Beds:
2
Baths:
1
Remarks: Must See Home. Don't Miss Out On This 1100+ Sq Ft Ranch That Sits On 3.8 Acre With A Stocked Pond And 20x36 Ou...
651 Mineral Lake
$2,395,000
Beds:
7
Baths:
5.5+
Remarks: If You Have Ever Wanted The Ultimate Family Or Corporate Retreat Then This Is It. Owned And Enjoyed By A St. L...
5106 Noser Mill Road
$949,000
Beds:
3
Baths:
4
Remarks: Rarely Is An Opportunity Like This Available. 1850's Limestone 4 Story Home That Once Belonged To The Original...
0 Hwy 50
$540,720
Beds:
0
Remarks: Beautiful Piece Of Property!! 135 Acres Just East Of Rosebud. This Has It All-a Perfect Mix Of Pasture And W...
2039 Toelke
$490,000
Beds:
4
Baths:
3.5
Remarks: Rustic Lodge-inspired Home On 43.5-acres.tucked Away Outside Of Washington Is This Unique Ranch-style Retreat ...
Disclaimer: The information herein is believed to be accurate and timely, but no warranty whatsoever, whether expressed or implied, is given. Information from third parties is deemed reliable but not verified and should be independently verified. MORE, REALTORS does not display the entire IDX database of Mid America Regional Information Systems, Inc. (MARIS MLS) on this website.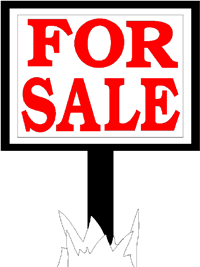 Featured Properties For Sale